Should I Use CBD Oil? | When Is the Best Time to Take CBD?
For those of you still on the fence, and wondering, Should I use CBD oil?, here is the scoop directly from "the horse's mouth", as the old saying goes.
Dr. Roderic Gottula is an authority on this controversial oil. He was the chief medical officer for the Department of Corrections in Colorado from 1991 to 2006, then switched to study and practice cannabis medicine for fifteen years.
The following are his findings and experiences:
What Poisonous Plants Grow Wild in Your Garden or Yard?
What Is CBD Oil For?
Medical literature on marijuana use has been written about for over five thousand years. It has been well-established that THC is the portion of the plant which produces a "high" or mild altering effect. CBD, on the other hand, is medicinal, offering relief from arthritis pain, seizures, cancer, Parkinson's tremors, fibromyalgia, and chronic pain of all kinds.
Below are additional uses not mentioned by Dr. Gottula but thoroughly tested.
Have you suffered from chronic acne for most of your life? CBD oil to the rescue. It reduces the overproduction of sebum which is an oily secretion made by the sebaceous glands in the skin.
Animal studies have shown the possibility of CBD decreasing inflammation, thus helping to prevent cognitive decline associated with Alzheimer's.
What Else Is CBD Oil Good For?
Additional studies are needed, however CBD is thought to provide the following health benefits:
– Antipsychotic afflictions such as schizophrenia may have the psychotic symptoms reduced.
– In test tube and animal studies this product has demonstrated anti-tumor effects. In animals it has been shown to prevent the spread of breast, prostate, brain, colon, and lung cancer.
– Again only in animals so far, CBD reduced the incidence of diabetes by 56%.
Should I Use CBD Oil If I Am Prone to Addiction?
CBD has been shown to modify circuits in the brain related to drug addiction.
Not only is CBD widely considered to be non-addictive, it will likely help someone struggling with meth and / or cocaine addiction.
Now back to our learned doctor.
In recent years it has become legal to grow and purchase CBD oil. It is particularly beneficial to children, preventing seizures and managing autism and cerebral palsy.
One example put forward by Dr. Gottula was a little girl named Charlotte who was born with a disease which included seizures. This poor little thing began her seizures at the age of three months. By the age of five she was experiencing as many as three hundred seizures per week. Every medication that was administered to her either was not effective or presented serious side effects. CBD was then administered as a last resort. Incredibly, and to Dr. Gottula's delight Charlotte was seizure free for three days, then for longer and longer periods of time, until they stopped altogether.
What Is Glaucoma Caused By? | Cure Glaucoma Naturally | 5 Remedies
And the list goes on.
So what else is CBD oil good for? When is the best time to take CBD?
Several human studies have discovered that a combination of THC and CBD is effective in treating multiple sclerosis pain, walking, and muscle spasms. The oral spray most often used for this purpose is called Salivex which has also proven to reduce chemotherapy-related nausea and vomiting.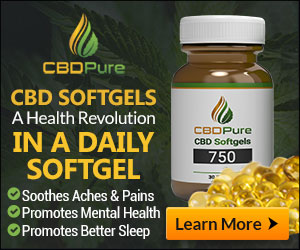 The way CBD oil is administered makes a difference as to the length of time it remains in the body. If smoked, the effects appear within fifteen minutes and remain in the body for two hours. If consumed in edible form such as gummies, the reaction time is thirty minutes but lasts for eight to twelve hours.
When is the best time to take CBD?
It depends what you are taking it for. Take CBD with your dinner in the evening to help to sleep at night. Or if you take it for chronic pain, take CBD when you wake up, and then every 3-4 hours thereafter.

CBD oil is made by extracting CBD from the cannabis plant and diluting it with a carrier oil such as coconut or hemp seed oil.
Be Cautious If You Order CBD Online
Dr. Gottula cautions that not all CBD oils are created equal and, as in all remedies, there are reputable manufacturers and distributors and those not as scrupulous. He recommends that, particularly if you order CBD online, you should ask for a certificate of analysis which lists all the ingredients, good and bad. He also cautioned that those taking Warfarin or Coumadin for blood thinning purposes should not take CBD as it interferes with this process.
The use of CBD oil should be researched specifically for possible conflicts with any other medications you might be on, as it interferes with cytochromes, a group of enzymes that are important to drug metabolism.
Why Does Everyone Hate Big Pharma? | The History of Modern Medicine
So, the Bottom Line.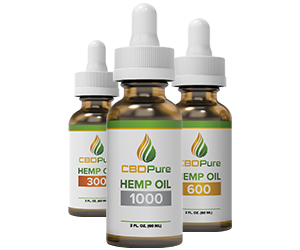 Research on the health benefits of CBD oil is ongoing so new therapeutic uses are sure to be discovered. As well, recent studies have shown that this natural product provides a safe treatment for many health issues.
For those interested there is a thorough and accurate documentary out entitled "Weed" which will be of help in your decision process.
For professional assistance the following sites are excellent sources:
realmofcaring.org which has counselors onsite
www.leaf411.org where there are nurses for consultation
Where (in the USA) Is CBD Legal? 
How to Overcome Anxiety and Depression and Take Your Life Back